Wednesday, July 15, 2015
What! How can it be almost time to go back to school! We didn't get out until June this year & we go back in July! Noooo!!!! I'm not ready yet. I've got a lot of products in my store to help you get ready for back to school. My entire store is on sale too!
I love my new Back To School "Getting to Know You" Powerpoint games. I think these will be a big hit this year.
I have some awesome alphabets that show cursive & print. I get a lot of compliments on them in my classroom. There are a few different designs.
Back to School & Fall Morning Routine Displays. (19 total in one file)
Classroom Rules
I have a lot of different Nametags to choose from!
Lunch Choices & Numbers
FREEBIE! This is my parent/ student information survey. This is a valuable tool for getting to know your students better.
Check out more great ideas!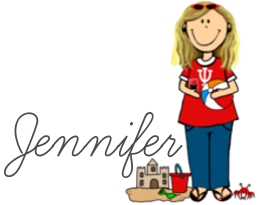 Monday, July 6, 2015
I'm linking up with Tara from 4th Grade Frolics for Monday Made It.
My summer is just very short this year. Due to all of our snow days, this is the first time in the 20 years that I've been teaching that I will have been in school all 12 months. My last day was in June and my first day for the new school year is in July. It's a short summer! To top it off my building is getting new air units. (Thank goodness, I'm so tired of sweating!) so we won't actually get in to work until days before the students arrive & I am switching classrooms this year. I'm itching to make my nametags, get student names in my computer programs etc. but....we weren't given our class lists either. I'm thinking that this will be the most unprepared I've every been, I'm just going to roll with it. Since I can't work on my classroom or get things prepped, I've been working on a few things to at least make the first week go more smoothly.
The first week of school is so full of learning routines, organizing supplies etc. It's often long and boring. I wanted to make something that would serve the purpose of helping students to feel comfortable and get to know each other, but would also get students out of their seats to help with any boredom. I created two different PowerPoint games. This one is a Would You Rather game. Students will go to the side of the room that matches their answer choice. I plan on picking a student from each side for each question to tell the class why they chose their answer.
This PowerPoint game is a "This or That" game. It also gets students moving while getting to know each other.
My third item was to create some editable Morning Work slides. I get tired of typing in the same kind of thing each morning. I use Morning Work slides with fun, colorful backgrounds. The words are editable so that you can put in whatever fits your classroom. This set includes 19 slides!! It has back to school slides, fall slides, Halloween slides, and Thanksgiving slides. It also has 2 frog themed slides since my school has a frog theme this year. If you click on the product in my store, you can download a preview that shows all the slides. Now that I have these finished I have slides for the entire year since I created Christmas, winter, and spring slides last school year.